Strategy-driven growth: a Florida health plan employs a host of process changes and IT improvements to redirect its growth to a small business market. CRM plays an important role in automating the sales cycle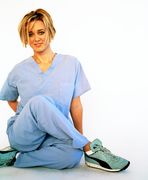 "Qualified lead" is a phrase most often whispered at healthcare IT trade shows. It is what every vendor in every exhibit hall across America wants from the flow and ebb of conference attendee traffic through the exhibit hall.
Pivotal Corp., based in Vancouver, Canada, gained more than a qualified lead at the 2004 America's Health Insurance Plans conference. It gained a customer and, it hopes, a developing and long-term relationship with a Florida-based health plan out to reinvent itself with diversified business growth.
AvMed Health Plans is Florida's largest not-for-profit health plan with offices in Miami, Tampa, Gainesville, Fort Lauderdale, Jacksonville and Orlando. For more than 20 years, AvMed was essentially an HMO serving a small Medicare and larger commercially-insured Florida population, totaling about 200,000 members. But times changed. HMOs are no longer a strong or utilitarian enough model to serve as the sole foundation of an enterprise's product line. ArMed management knew that.
Not long ago, senior executives at AvMed concluded that the company required a wider suite of products to keep pace with the burgeoning rise of double-digit cost increases, the consumer-directed health plan movement and demonstrated consumer preference for more control and flexibility within provider networks. In short order, it designed and brought to market numerous products, all of them featuring more open access to providers, more consumer flexibility and strong medical management capability operating in the background.
Adding CRM to the Line-up
An enterprise only initiates that type of transforming change when it has thoroughly analyzed its markets, and AvMed was no exception. ArMed CIO John Higbee says his organization had conducted a substantial analysis of prospective business in Florida and concluded that "most of it is in the small business market."
But small business hadn't been the mainstay of AvMed's strength. Turning the small business market into a formidable portion of the company's book of business required more than just a broader array of products. It required support systems that could make the selling and servicing of those products as streamlined and automated as possible.
One of the technologies that ArMed turned to was Pivotal's customer relationship management (CRM) software that could influence three specific portions of the sale cycle: the front-end data collection and integration to support automatic proposal generation; improved broker relations through increased electronic empowerment; and electronic enrollment and employer services.
At AvMed, the addition of Pivotal CRM products is part of an enterprisewide strategic initiative to redirect the company's business toward Florida's multitudinous small business market. In fact, according to Higbee, its deployment signals the culmination of a three-year planning and implementation effort that has already added or will add new IT capabilities throughout the organization from RFP automation to utilization of Healthwise content for members using the AvMed Web site to the recent June implementation of RxEOB on the pharmacy benefits management side.
Cocktail Napkins and Spreadsheets
Throughout its history, a majority of ArMed Health Plans' book of business stemmed from large case customers with 1,000 or more employees, with the remainder drawn from employer groups in the 100 to 999 employee range. But 80 percent of Florida's prospective health plan members work for small businesses of 50 employees or fewer. That's where the growth potential is.
To capture a segment of that market, AvMed would need to get proposals out the door, and contracts in, with minimal hands-on or manual attention. Right out of the gate, says Higbee, "Sales and service would begin with a lot more prospective customers. They would need to generate and deliver many more proposals to those prospects featuring a wider array of products, but with rates that work for small employers and still deliver for the health plan." In the large-case market, one sale to a 1,000-employee company can produce a membership gain of 1,800 to 2,400 members. It could take 20 sales in the small business market to generate the same level of gain. Management at AvMed knew that it must rely on information technology to pick up the slack.
Handling RFPs is one example, says Higbee. "Do you have just one Word document that you keep changing to meet individual circumstances, or do you structure to meet the demands of a diverse market? A large case RFP requires customization; that's expected and it's no problem. But the small business market requires a similar degree of attention to detail. How do you mass-customize proposal generation complete with documentation for certificates and riders, but do it without doubling or tripling the work volume? How do you automate your membership information booklet so members can effectively use the specific plan purchased by their employers?" In short, how does a health plan increase its volume of proposals, sales and service without increasing its volume of behind-the-scenes legwork?
AvMed replaced what Higbee calls a low-tech "cocktail napkins and spreadsheets" manual approach to data collection, integration and management with CRM info tech operating at key points in the sales and service cycle. For openers, Pivotal's Healthcare Insurance Front Office serves as a workhorse for AvMed sales executives and managers. Contact management functionality allows collection of all demographic data about a prospect. If that prospect is a customer or turns into a customer, the system allows front-end data consolidation to eliminate data silos and streamline the lead, sales, service and renewal functions. It supports a comprehensive look at AvMed's book of business to identify sales opportunities and segregate competitive plan information.
AvMed also purchased automated rating software (StepWise, now owned by Ingenix) in late 2004, at the same time it contracted with Pivotal. When the Pivotal system is fully integrated with the new rating engine, anticipated for third quarter, the health plan can fully automate rates, quotes and proposal generation. "Then we'll be ready to fly with small business," says Higbee.
Brokers and Beyond
Once proposal and contract generation is fully automated and cranking, AvMed can use Pivotal eBroker to extend the automation capabilities of its system out to the broker community. This is significant because brokers are responsible for most small-business market sales. AvMed's peferred brokers can be electronically empowered to generate proposals, insert underwriting-approved rates, deliver the RFPs to prospects and oversee the contract process, all via the Web.
It sounds great on paper, but Higbee says a critical part of AvMed's success in electronically empowering brokers depends on its success in first influencing brokers' mindsets. "Lots of brokers don't necessarily want to migrate to eBroker," he says. "People grow comfortable with the system already in place," even if it's largely manual. While the software module is easy to integrate into AvMed's existing technology, Higbee says the real work of moving implementation and usage into brokers' hands will begin in October so that "We can come in screaming next year."
The final leg of CRM technology implementation for AvMed is increased electronic member activity, which goes hand-in-hand with increased electronic capability for employers. Higbee points to AvMed's multifaceted Web site, already rich with medical and health content for members through HealthWise products, and says the matter of enabling electronic enrollment won't be hard. "Once the broker segment is complete, this is a matter of taking census data and melding it in. Electronic enrollment is primarily an employer service for customers who want their employees and dependents to enroll online. At the same time, we can add functionality to our employer group portal so benefits and HR managers can perform all add/change/deletes online and in real-time."
Components Come Together
There's a high correlation between business strategy and operations strategy, says Higbee. AvMed signed the contract with Pivotal in December 2004 and customized it during the first six months of 2005. But there's a lot more involved in the AvMed transformation than CRM alone. This month, AvMed will replace its imaging system. In August, the health plan moves toward electronic billing with employer groups, mailing PDFs to customers and, when customers approve the bills, allowing a simple button-push to move payments via an EFT (electronic funds transfer) back to AvMed.